Happy News!
Isabella has an announcement for those of you who haven't heard. She's going to be a big sister in September! She even got to call the grandparents and tell them! Of course, there was some translation from "Bellanese" necessary for some. She is very excited and can't wait until the little one gets here. She sings and tells stories to the baby, and tells him how much she loves him.
Yes, according to the ultrasound, it's pretty clearly a boy. :) We know better than to hold our breath on it, but the ultrasound tech said it's about as obvious a view as we could possibly get! It's like the baby was sitting on a glass table and you were looking up at it. A little bottom, two little legs, and a tiny willy in between. Too cute. ;-) Isabella wasn't terribly thrilled about the baby brother news, though. She quickly informed me "No, Mommy, I already told you. It's going to be a GIRL baby!" Whew, good thing she's got a few months to get used to the idea!
Mommy's belly is growing much more quickly this time around. At the halfway point, it's already about as big as it was around 6 or 7 months last time. Sigh. Luckily, there's no morning sickness, so I guess it balances out! Keeping up with a very active three year old has been challenging, but Bella's a very good helper, and has thankfully started taking afternoon naps again! Woo hoo!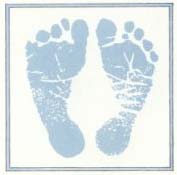 A boy?!